Who We Are
We are Guild Certified Feldenkrais TeachersCM.
Karen Dold
Movement scientist Karen Dold is a Guild-certified Feldenkrais Method® practitioner and a Change Your Age® teacher. After exhausting all that medicine had to offer, Karen finally discovered freedom from the chronic pain and movement limitations caused by an old knee injury through The Feldenkrais Method of Somatic Education. She now offers to others this same possibility of freedom from the limitations caused by unconscious habitual movement patterns.

Karen's teaching style is informed by her life experience. After obtaining a Phi Beta Kappa B.A. in biology from Williams College in Massachusetts, she worked for 20 years as a research biologist, most recently at GlaxoSmithKline in Research Triangle Park. As a martial artist for over a decade, she studied (and eventually taught) both Tai Chi and Karate, an art in which she earned a 2nd degree black belt. She is a life-long athlete with a long-standing meditation practice. Choral singing is a passion of hers. All of these perspectives inform and enrich her interactions with her clients.

Karen has been teaching Feldenkrais classes and workshops throughout the Triangle area since 2000. She sees clients privately, by appointment, in Chapel Hill. She has been a well-loved teacher at Osher Lifelong Institute at Duke University, and has taught at Carol Woods and Carolina Meadows retirement communities in Chapel Hill. She specializes in working with those dealing with chronic injuries, orthopedic challenges and pain, and with Baby Boomers wanting to regain their youthful freedom of movement. Her students celebrate moving from pain and restriction to ease and agility.
Nancy Agnew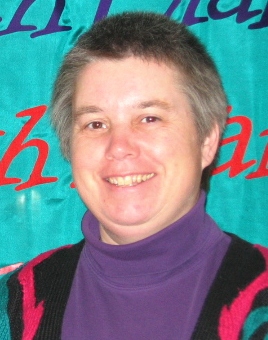 has a martial arts background. She trained formally in traditional Okinawan Shorin-ryu Karate. She also participated in the Teacher Training Program at the Magic Tortoise School of Taijiquan, having begun studying Taiji in 1994. An enthusiastic choral singer, Nancy has participated in the Choral Society of Durham since 1985 and has presented workshops for singers using Awareness Through Movement lessons.